College & Career Readiness: Beginning with the End in Mind!
According to the American School Counseling Association, college and career readiness at the elementary school level is a critical but often overlooked developmental function to ensure all students graduate with the competencies, habits and skills necessary for success in post secondary endeavors. In fact, a growing body of research empirically supports the idea that important career-related decisions are being made during the elementary school years. Traditionally, school counselors at the elementary level target career development in isolation (ie. career day, college and career week, etc.), and often these initiatives primarily focus on career awareness. Although these are effective strategies for engaging students in the career development process, this webinar expands upon this notion and supports the creation of a genuine college- and career-ready culture by taking a more ubiquitous approach to targeting the career development domain. Hear about specific initiatives, programs and lesson integration opportunities you can infuse throughout your comprehensive school counseling program and align with district, state and national priorities.
---
MARK YOUR CALENDAR! NOVEMBER 17th!
​
The goals of College Day are:
To encourage students to develop a positive attitude towards education
To teach strategies to achieve future career success and satisfaction
To familiarize students with career exploration through community leaders and college recruiters
To help students correlate the relationship between personal qualities, education and the world of work
These goals were created based on the career standards set by the American School Counseling Association (ASCA)
---
Powered by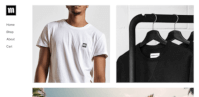 Create your own unique website with customizable templates.